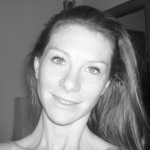 Insegnante di Danza Classica
Nel novembre 2006 ha conseguito il "Certificate in Ballet Teaching Studies" (C.B.T.S. Certificato per l'insegnamento della Danza Classica – Royal Academy of Dance of London) con il massimo dei voti e da allora presenta regolarmente allievi ad esami Gradi e Vocational ottenendo ottimi risultati;
nell'aprile 2007 ha ottenuto il diploma di Advanced 2 (Royal Academy of Dance of London);
nel 2009 ha ricevuto l'attestato di Certificazione di II livello di MasterStretch© (Body Code System).
2002: Inizia a collaborare attivamente nell'insegnamento presso la Scuola partecipando a numerosi saggi e spettacoli in veste di ballerina e coreografa.
2005: Inizia a collaborare attivamente per la realizzazione di spettacoli quali: saggi di fine anno, concorsi e rassegne, stage estivi e quant'altro.
2007: Presenta annualmente allievi agli esami "Royal Academy of Dance" sia per Graded Examinations in Dance sia per Vocational Graded Examinations in Dance, ottenendo innumerevoli soddisfazioni professionali e personali. Ha preso parte, a Milano, al corso di approfondimento "Progressions of Classical Ballet Technique" tenuto da Lynn Wallis e Jane Lawton nel 2007.
2010: Entra a far parte dell'illustre staff di insegnanti presenti allo stage "Triveneto Danza", tenutosi a Padova, impartendo le lezioni di MasterStretch©.
Oltre ai corsi di Danza Classica, metodo Royal Academy of Dance, che comprendono anche lo studio dei passi di carattere (ungheresi, russi e polacchi) e della tecnica del Free Movements, la sua lezione spazia anche nella Danza Contemporanea, nel Modern Jazz, nelle lezioni di tecnica di MasterStretch©, nella Danza Classica per adulti e nella Danza Creativa per bambini/e in età prescolare.
Ha approfondito ed ampliato le sue conoscenze partecipando attivamente a numerosi corsi tenutisi durante la Scuola Estiva della Royal Academy of Dance a Fondo, in Val di Non, tra i quali ricordare:
2005: Syllabus Pre-Primary Grado V;
2006: Free Movement and Character Gradi I – V;
2009: Nuovi Pre-Primary and Primary in Dance;
2010: Laboratorio Coreografico con Francesco Ventriglia e MariaPia Di Mauro;
2011: Intermediate Foundation and Intermediate examination syllabus;
2012: Grades 1-3 examination syllabus;
2013: Advanced Foundation examination syllabus;
2014: Aggiornamento Syllabus Grades 4-5.
Ha seguito lezioni di tecnica classica, repertorio, punte e numerosi corsi insegnanti con i seguenti docenti: Herida May, Iride Sauri, Giuseppe Carbone, Beatrice Carbone, Gillian Antony, Lynn Wallis, Cristina Zatti, Michele Vegis, Jane Lawton, Renata Justino, Denise Zendron, Carla Perotti, Moeyes Wiebe, Frederic Olivieri, Cynthia Harvey, Franca Desinio, Maurizio Bellezza, Susanna Plaino, MariaPia Di Mauro.
Per danza contemporanea, laboratorio coreografico e danza moderna: Yutaka Takkei, Gianni Santucci, Francesco Ventriglia, MariaPia Di Mauro, Giuseppe Carbone, Beatrice Carbone, Philippe Lesdema.
Per la tecnica MasterStretch©: Pino Carbone, Ivana Chiaravalloti, Ugo Mattia.
Per quanto riguarda gli approfondimenti in ambito musicale, ha seguito lezioni con i seguenti pianisti: Sandro Cuccuini, Marzio Vaccarini, Renza Grombo, Irina Sorokina.